TotallyMoney, one of the UK's fastest growing Fintech companies, agrees £29 million to further scale its credit marketplace
Dec 17th 2018
EMBARGO 00.01 (GMT) TUESDAY 18TH DECEMBER 2018 Credit Fintech provider TotallyMoney has agreed £29 million of funding from Elliott Advisors (UK) Limited (Elliott) and existing investors Scottish Equity Partners (SEP). The investment, which is subject to FCA approval, will be used to accelerate customer acquisition, build out the market leading technology platform and, through continued innovation, provide better credit for UK consumers. TotallyMoney has accelerated quickly, at a time of significant disruption within the UK consumer credit and financial intermediation space, acquiring more than 1 million new customers since launching its Free Credit Report (FCR) in late 2017. Alongside its FCR, TotallyMoney's proprietary Borrowing Power algorithm uses information from the customer's live credit position together with real-time market-wide lending data. The technology shows customers how likely they are to be accepted for credit without impacting their credit rating and is why TotallyMoney was crowned Best Free Credit Report Provider in the 2018 Moneynet Personal Finance Awards. TotallyMoney CEO Alastair Douglas comment: "Our success over the last 12 months has proven that we have a winning model. We were delighted to reach 1 million customers in such a short period of time and with this funding from two highly regarded investors we are now extremely well positioned to meet our strong growth ambitions. "The team at TotallyMoney has done an excellent job in working towards our mission of making credit better by giving customers control of their data and helping them make smart borrowing decisions. With the new investment we will be able to further develop our technology and product offering in order to improve the financial position of even more customers"   David Sneddon, Partner at SEP comment: "Our continuing support of TotallyMoney reflects our belief in the high growth potential of its data driven approach.  Its technology led products are creating strong competitive advantage, and this investment will ensure that the company remains at the forefront of a fairer credit market for consumers."   Richard Monahan of Elliott comment: "Credit intermediation is evolving rapidly and TotallyMoney is driving this change with its best-in-class technology platform and embedded position in the consumer finance ecosystem. We are thrilled to partner with SEP and the management team to significantly scale the business." TotallyMoney CPO Anna Kuriakose comment: "Our objective from the start was to better serve both consumers and credit issuers by creating a more balanced ecosystem. Customers don't just want to see their data; they need to know why they have the credit profile they have and what they can do next. With our Free Credit Report, Borrowing Power algorithm and highly personalised matching system, we have created a product that serves this customer need." "In the process, we have created an incredibly sticky product experience that can meaningfully serve the widest mass-market consumer base. We now have the opportunity to scale this to a huge audience."   TotallyMoney CCO Tom Platt comment: "This investment gives us a unique opportunity to have a larger impact, reach more customers and deliver more value for both our customers and our partners – generating more choice, transparency and efficiency across the industry. As we continue to help customers truly understand their credit profiles, exciting new opportunities will emerge for how we work with lenders to improve customer outcomes. We look forward to scaling hard in 2019 and beyond." TotallyMoney was advised by Houlihan Lokey (Corporate Finance) Limited and Taylor Wessing LLP.   Notes to editors About TotallyMoney TotallyMoney has been championing fairer and better consumer credit by helping customers make smart borrowing decisions. We won Best Free Credit Report Provider in the 2018 Moneynet Personal Finance Awards and since its launch in late 2017 our FCR has already put more than one million customers in control of their credit data.   About Elliott Elliott Management Corporation manages two multi-strategy funds which combined have approximately $35 billion of assets under management. Its flagship fund, Elliott Associates, L.P., was founded in 1977, making it one of the oldest funds of its kind under continuous management. The Elliott funds' investors include pension plans, sovereign wealth funds, endowments, foundations, funds-of-funds, and employees of the firm. Elliott Advisors (UK) Limited is an affiliate of Elliott Management Corporation.   About SEP SEP is a top performing technology-focused venture capital firm with an exceptional track record in backing ambitious companies with high growth potential. SEP provides growth equity to UK and European companies across a range of technology sectors, with particular expertise in SaaS, consumer internet and tech enabled service businesses. Over the last 20 years, SEP has supported more than 160 technology companies, providing investment alongside expertise and access to a global network, enabling them to become international leaders. SEP builds supportive long-term relationships with management teams and has been an active shareholder in some of Europe's most successful technology companies.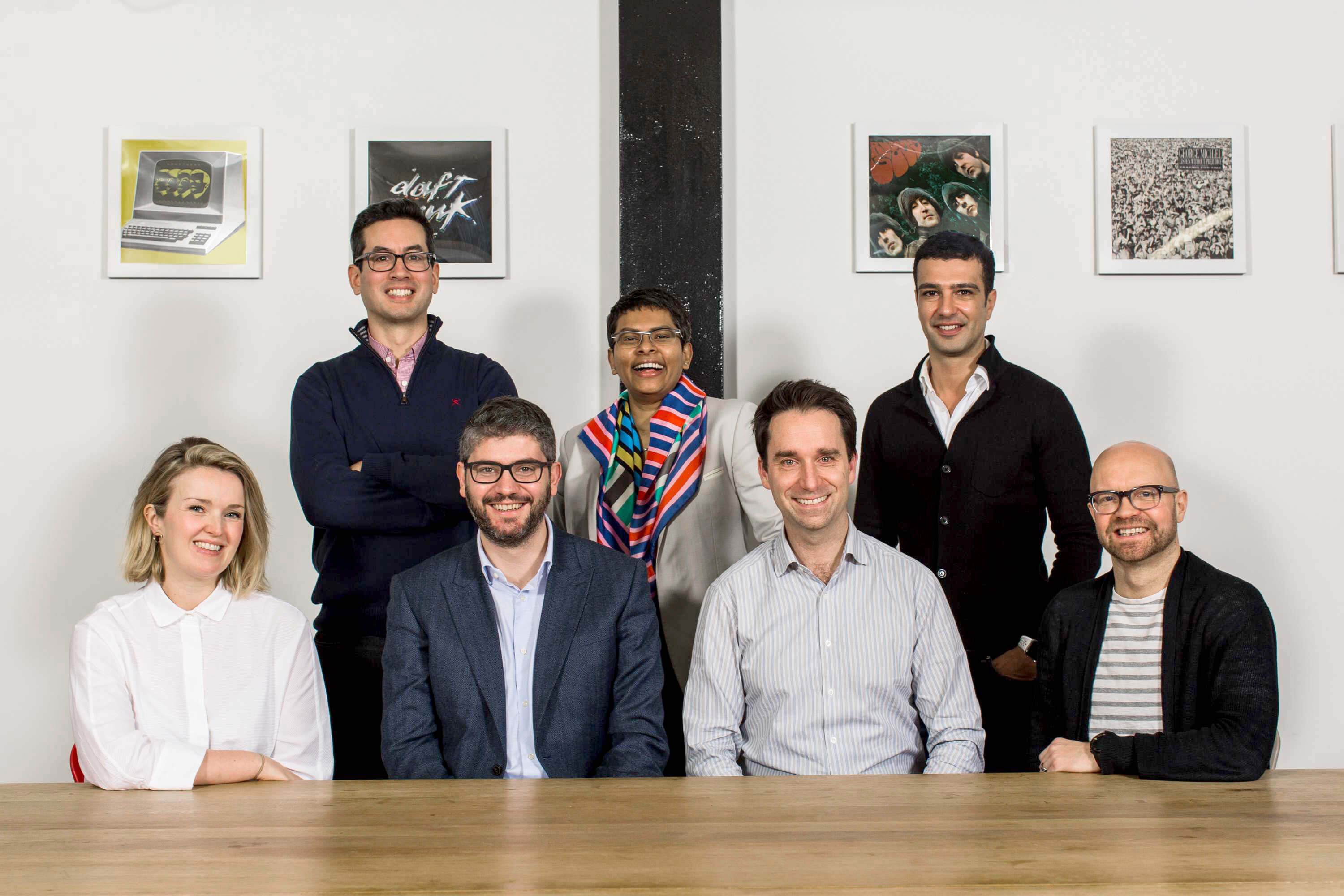 TotallyMoney


For more information, please contact the press team
About TotallyMoney
With a focus on the one in three UK adults financially under-served by the financial services industry, TotallyMoney is the credit app on a mission to help everyone move their finances forward.
TotallyMoney believes people's financial data should work for them, and not against them and with more than four million customers, they provide the UK's only free, live credit score and report.
Its service helps customers understand their financial position and provides personalised recommendations so they can start creating financial momentum. TotallyMoney also works closely with leading lenders, to ensure eligible customers are matched with the right products, underpinned by its robust data, product and tech capabilities.
TotallyMoney is regulated by the Financial Conduct Authority (FCA).