A Bold New Mission: Credit Experts TotallyMoney Launch New Brand
By TotallyMoney
Aug 29th 2019
Credit experts TotallyMoney have announced their new mission to improve the UK's credit score, cementing their position as one of the most customer-focused FinTech brands nationwide.
The free credit report company combine industry-leading technology with financial knowledge to help customers make sense of their credit, placing them firmly on the side of the consumer in a market that is often confusing and unfair.
To activate their mission and to make total sense of consumer credit, TotallyMoney has launched a new brand that introduces a fresh new logo, typeface, colour palette, and bespoke illustrations.
Alastair Douglas, CEO of TotallyMoney, states:
"This launch is a pivotal moment for TotallyMoney. We recently secured a £29m investment, moved into a bigger office, and now, with our expanding team we will be able to continue to deliver an even better service to our two million customers.
"Our rebrand isn't just about what we can see. We have re-thought our business from top to bottom to be aligned in helping our customers move on up and improve their financial circumstances."
__
Activating the mission
Chief Marketing Officer, Nathan Levi, who spearheaded the project, talks about the importance of TotallyMoney's new mission and about being on the consumer's side:
"To live up to our mission — and deliver it — we needed a visual identity that could both build trust with our customers and deliver a consistent experience. Our research shows that customers often feel, when it comes to finance and credit in particular, that no one is on their side.
"Now that we have over two million customers, a lot of people rely on us to make their day-to-day money matters a little bit simpler. This is no small task, and we have a lot to live up to.
"As a result, the visual identity we created is friendly, accessible and positive. It represents the journeys our customers take as they move on up to a better financial future."
__
Face value
A defining feature of a brand is, of course, the visual design. Elizabeth Hansen, Head of Design at TotallyMoney, provides more insight into the creative process and visual elements of the recent rebrand:
"We needed to create a coherent visual identity. It had to be authentic. And, it had to embody our mission. So, we created hand-drawn elements to bring a sense of warmth, depth, and character to our visual language.
"For our primary colour we chose a rich indigo, for its depth and contrast. This is joined by a playful secondary palette with vibrant yellows, corals and teals, balanced by familiar neutral tones."

__
Bringing it home
All aspects of the brand are implemented in both customer communications, and within the company itself.
To activate the brand internally, TotallyMoney rolled out a suite of company values: Help Everyone Step Up, Account for Yourself, Build Measure Learn, Fix Things Forward, and Share the Credit.
These values sit alongside their new mission, and make every member of staff part of the new visual and cultural identity.
TotallyMoney's HR Manager, Felicity Winkley, describes how the brand has been integrated into daily life.
"Perfectly timed with our move to an amazing new office, the rebrand has brought a new lease of life to our identity, not just for customers but also for staff.
"From beautiful new tea mugs to our refreshed set of core values, there's an increased sense of coherence to everything we're doing here that will both support and boost our ambitious vision for the next five years."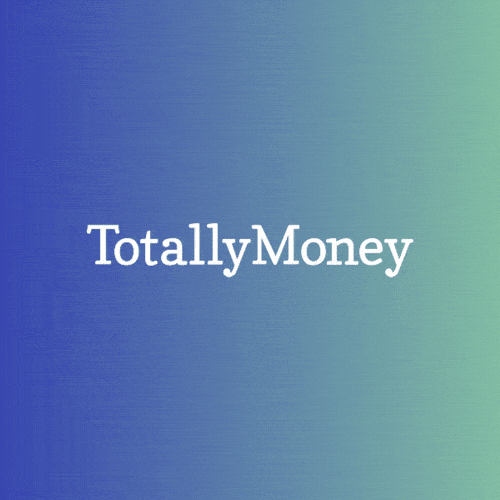 For more information, please contact the press team
About TotallyMoney
With a focus on the one in three UK adults financially under-served by the financial services industry, TotallyMoney is the credit app on a mission to help everyone move their finances forward.
TotallyMoney believes people's financial data should work for them, and not against them and with more than four million customers, they provide the UK's only free, live credit score and report.
Its service helps customers understand their financial position and provides personalised recommendations so they can start creating financial momentum. TotallyMoney also works closely with leading lenders, to ensure eligible customers are matched with the right products, underpinned by its robust data, product and tech capabilities.
TotallyMoney is regulated by the Financial Conduct Authority (FCA).