Open banking makes it easier than ever to do useful things with your financial data. But how does it work? What's TotallyMoney doing with it? And what makes it so secure?
If you're new to open banking — or you're just looking for a refresher — here's what you need to know.
4 things to know about open banking
1. It means more personalisation and choice
In the past, your credit report data was the only thing lenders could look at when deciding whether or not to lend you money. Unfortunately, that relies on lots of companies sending in data about you, so it can be out-of-date and incomplete — which is one reason you might not always agree with the decisions lenders make.Open banking lets you share your bank account data with lenders — giving them a much more recent and accurate picture of your finances. With more information, they can make fairer decisions — giving you access to more credit options and better offers.
2. It makes your data more useful
Linking your bank account with apps you trust — like TotallyMoney — is an easy way to make sense of your financial data. Budgeting apps, for example, can look at things like your income and regular bills to help you plan your spending. Another app might help you manage your monthly subscriptions.Your data's only as smart as what you do with it. Open banking lets you do a lot.
Open banking was designed with security at its heart, using secure technology already used by banks. You'll never be asked to give your banking login details to anyone except your bank or building society. Plus, any apps or companies that use open banking are regulated by the Financial Conduct Authority.Apps can only request the data they need — and you can cut off the connection whenever you want.
Creating a new open banking connection only takes a minute. First, you'll be asked to log in to your bank using your normal login details. Then you'll need to confirm the connection. That's it — you're done!
Open banking + TotallyMoney = More power, more choice
TotallyMoney is already using open banking to help make your financial journey easier, and faster.
1. Unlock more borrowing options
We've worked with some of our lenders so you can use open banking data to improve your eligibility. Just connect your bank account and you might be eligible for more loans straight away.
2. Track and plan your spending
Connect your bank account to TotallyMoney and we'll help you plan your spending by showing your "balance after bills" — that's how much you'll have left to spend after you've paid all your regular outgoings. Keep your spending below that number and you should start to build up savings.We'll also show you which bills are impacting your credit score. Things like rent and phone contracts will. Things like streaming subscriptions probably won't. Make sure you pay your bills on time to keep your credit score moving in the right direction.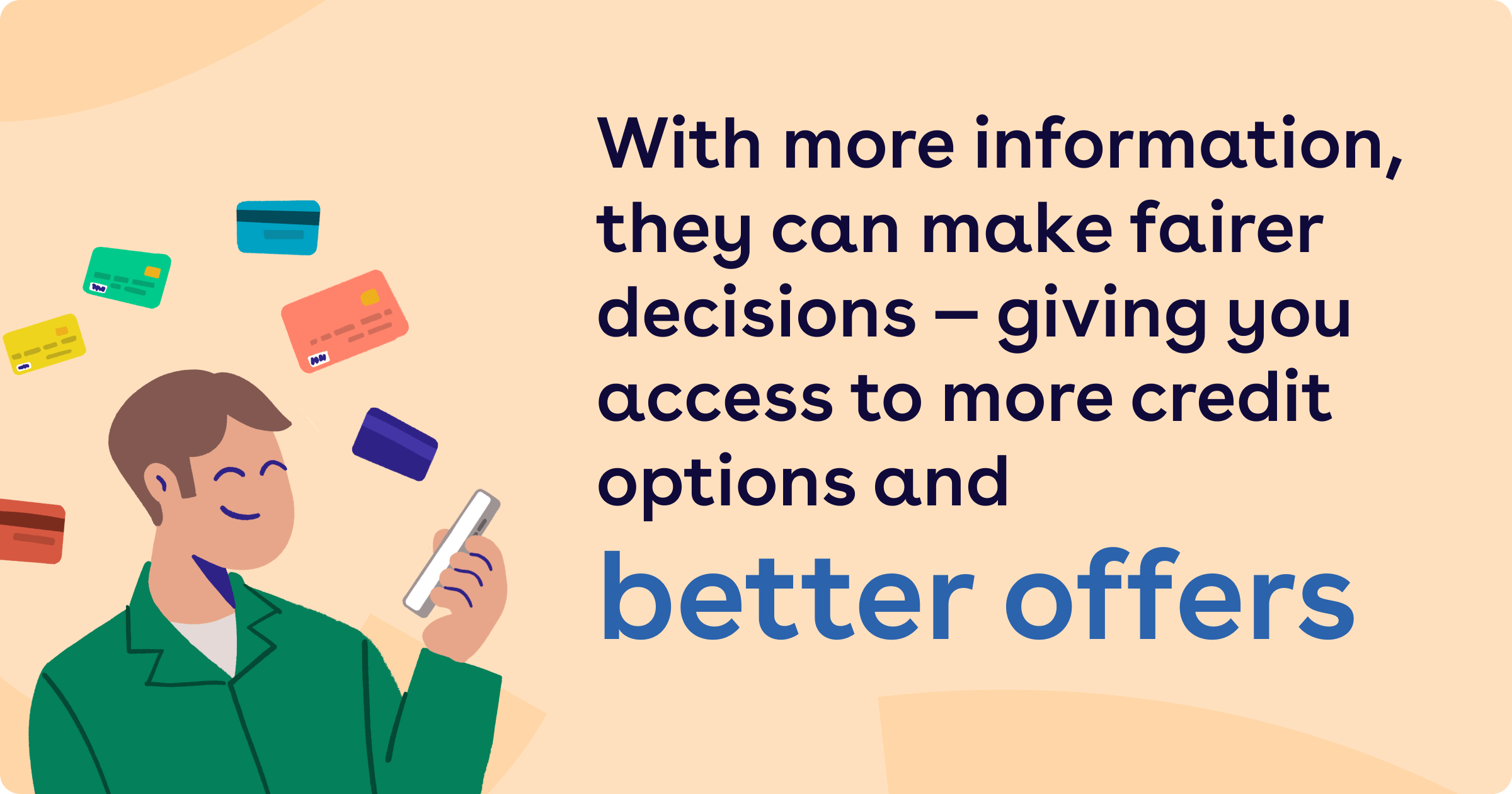 The power is always in your hands
1. You choose who sees what
You're the only person who can open a connection between your bank and an app

Apps can only request the data they need — if they want more, they need to ask first
2. Connections expire after 90 days
That means you can't "set and forget" open banking — apps can't keeping accessing your data forever

If you're still using the app, you'll get a reminder to renew the connection before it expires