The most valued thing we can give someone is our time
By Eleanor Yates
Feb 15th 2018
Time — as well as money — is one of the things we most often say we need more of. This I understand all too well, what with my lengthy daily commute to and from work and life's other commitments. It's one of the reasons I was especially interested when I heard we were teaming up with Benefacto — a volunteering scheme that pairs companies up with local charities. Each of us are allowed two working days a year to volunteer for the various opportunities Benefacto offer, allowing me the time to get involved in something I've always been interested in. As soon as the first opportunity came up, three colleagues and I jumped at the chance! We signed up for the Finsbury and Clerkenwell Volunteers to assist with a carnival-themed tea party for elderly and disabled people — those who don't often get a chance to get out and socialise. The brief was simple: we were to help set up and decorate, greet and mix with guests, and serve food and drinks. What we hadn't realised was just how enjoyable the time would be.
We met some amazing characters and loved listening to their stories and opinions, though we were met with a few blank expressions when they asked what we do. By the end of the day, we'd all had a big group sing along, we'd served over 100 cups of tea, we'd sold so many tombola tickets that no prizes remained, and we'd explained what FinTech meant so many times we lost count. We were even invited to join the ladies' lunch club, which takes place on the same road as our office!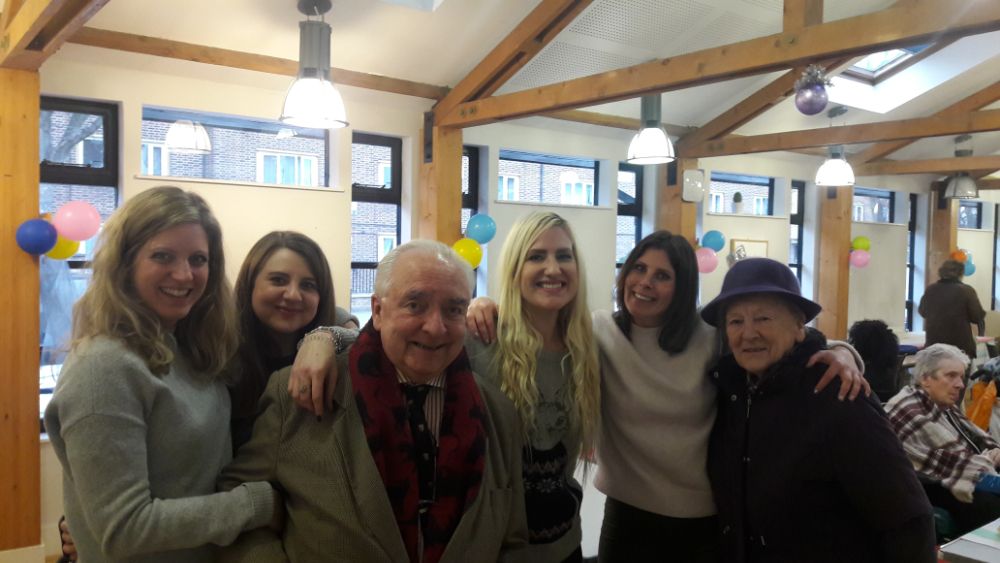 I've always found my job rewarding and love the work we do here at TotallyMoney, helping our customers make smarter borrowing decisions. However, it was really nice helping people in a completely different capacity, too. What I hadn't anticipated was how rewarding an afternoon elsewhere would be, and the difference it would make to the people we shared it with. I can't wait for the opportunity to do it all again, and have been encouraging others to take advantage of what Benefacto has to offer. Although we greeted the guests as strangers, we parted as friends. For me, that was the best part.