Running with Scissors
By Joe Gardiner
Apr 9th 2018
'Cut and paste' might have become a shorthand for lazy thinking and stealing other people's idea, but, armed with scissors, glue and a stack of old magazines, the TotallyMoney Collage Club tapped into our creative unconscious. And it turned out to be quite a dark and twisted place at times. Collage Club founder Steph Hartman got us started with some warm-up exercises – creating three-minute portraits of each other, which, while far from being true, or even recognisable likenesses, definitely unlocked some new ways of seeing.
Next up was a round of Surrealist favourite Exquisite Corpse (a.k.a. heads, bodies and legs). Again we worked at speed and produced a menagerie of abominations that would have left Drs Frankenstein and Moreau begging for forgiveness.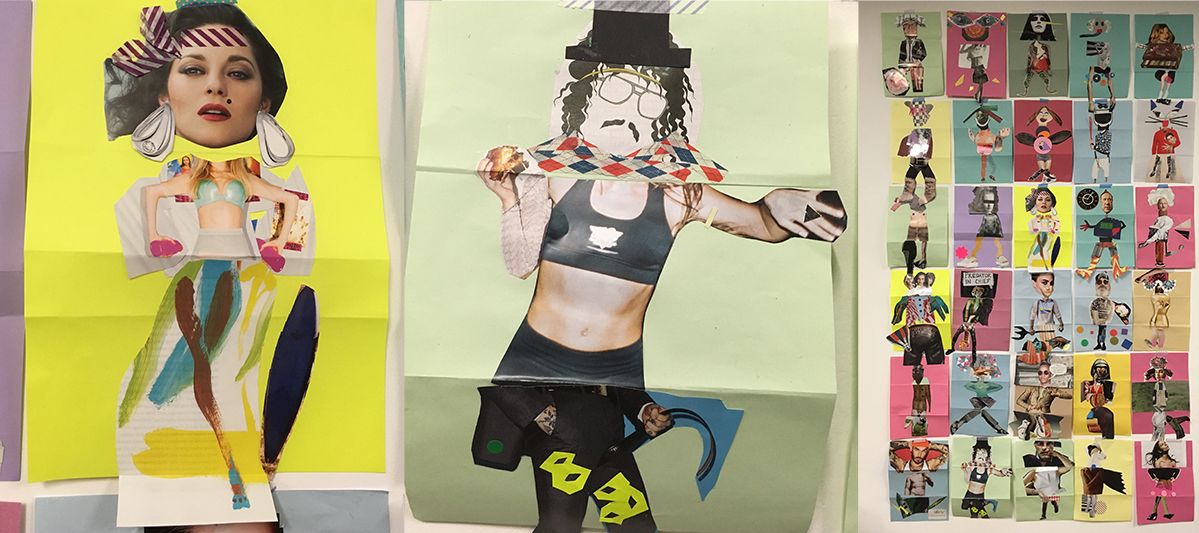 Curiously, en masse, these creations make a strange kind of sense, and are now a permanent addition to the office decor. The last warm-up exercise was to produce a two-minute collage on the theme of 'Danger'. The output speaks for itself.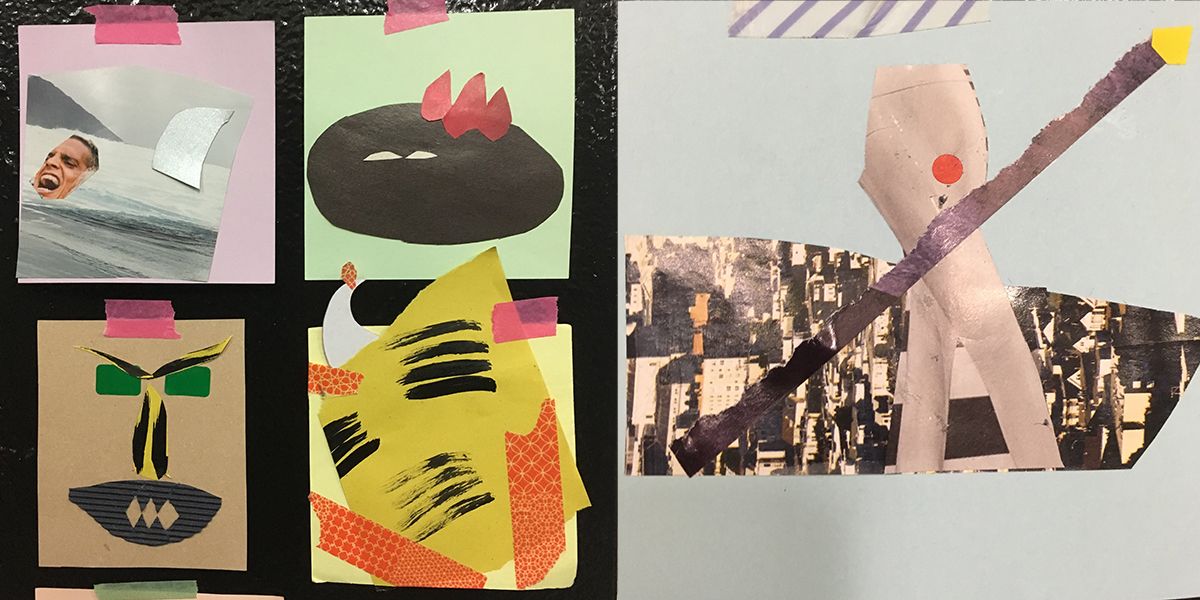 The main event was to produce a wearable collage – a headdress was suggested, but the different teams embraced the challenge and took the concept of 'wearable' into unexpected and previously uncharted territory.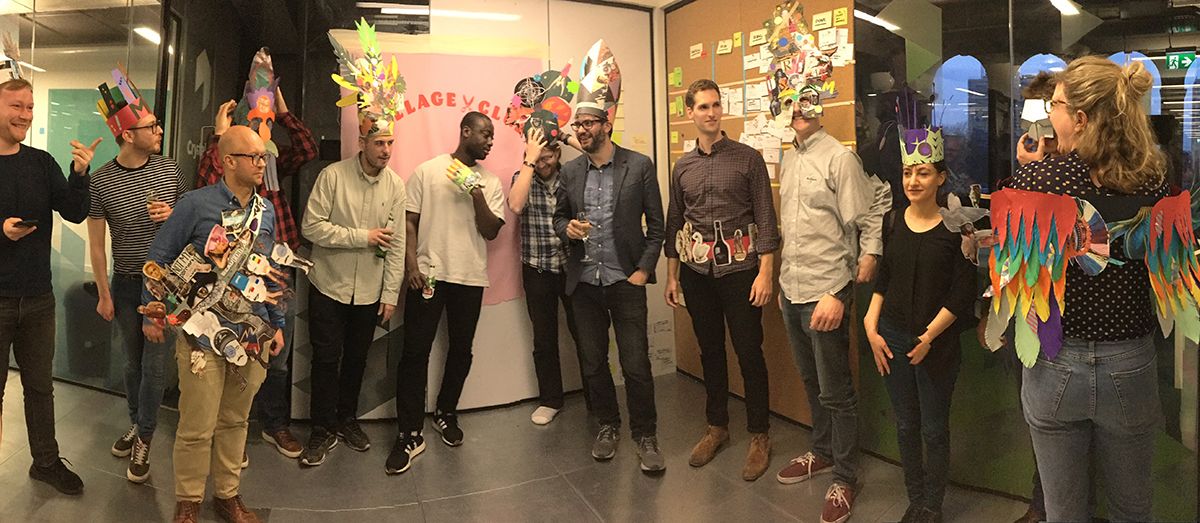 The overall winner was Steve (below, left) with his homage to "the Native American guide in The Doors movie".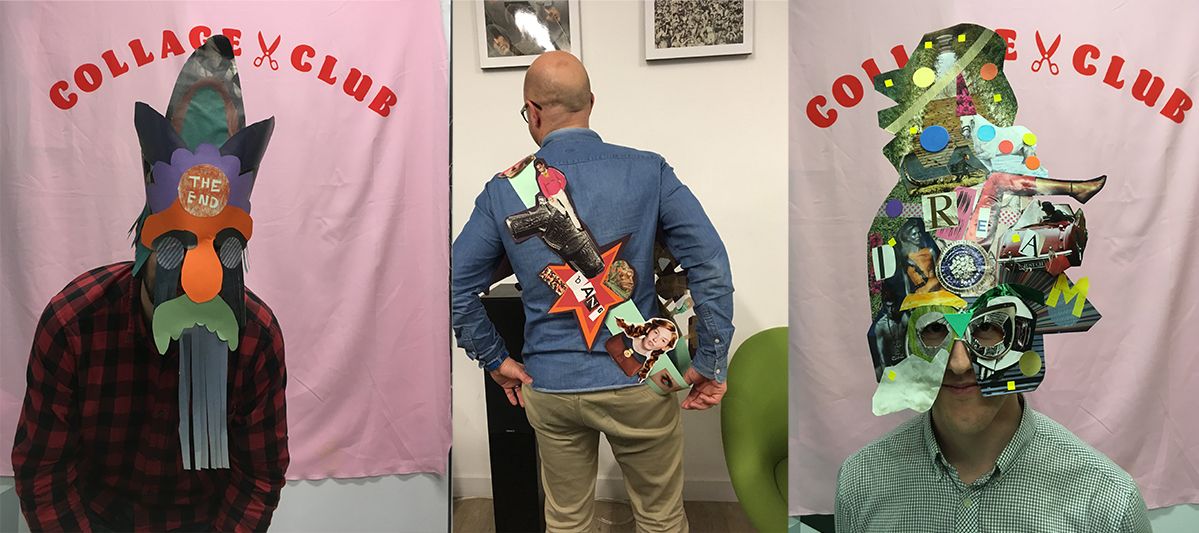 We might not have discovered the next Henri Matisse or Eileen Agar, but, in stepping away from the screen and getting hands-on with some analog creativity, Collage Club pointed the way to a new TotallyMoney mantra... cut, paste and learn.