A low burn: volunteering at Graveney Canteen
By Nathan Levi
Aug 29th 2019
Working at TotallyMoney lets me help everyday people understand their credit score and make a real difference to their future finances. But, that's not all: we're also allowed to volunteer two days every year for any charity affiliated with Benefacto.
This is a fantastic perk. Not only do we get the chance to gain some valuable perspective on what's happening in our local communities, we can also put the skills we don't necessarily need for our day-to-day jobs into practice.
In my case, it's cooking, which is why I volunteered to work at the Graveney Canteen in Tooting. They put on a free meal for anyone who wants one in the local community every Friday.
I was prepared to cook up a storm and as soon as I arrived was put to task chopping onions, which wasn't the only eye-watering experience that day…
While other volunteers peeled, washed, and sorted all the food donated by local shops, I tearfully diced away. We all supported each other's cooking efforts. My stirring technique was second to none. The menu included two curries (vegetable and chickpea), my special golden rice (just turmeric, but I am in marketing), stir fry, and a raspberry cake with fruit for dessert. Yum!
Molly, our team leader, was very ~~patient~~ supportive and taught me about spices I'd never heard of (Panch Phoron anyone? Me neither). The food was served at one, ready for our guests.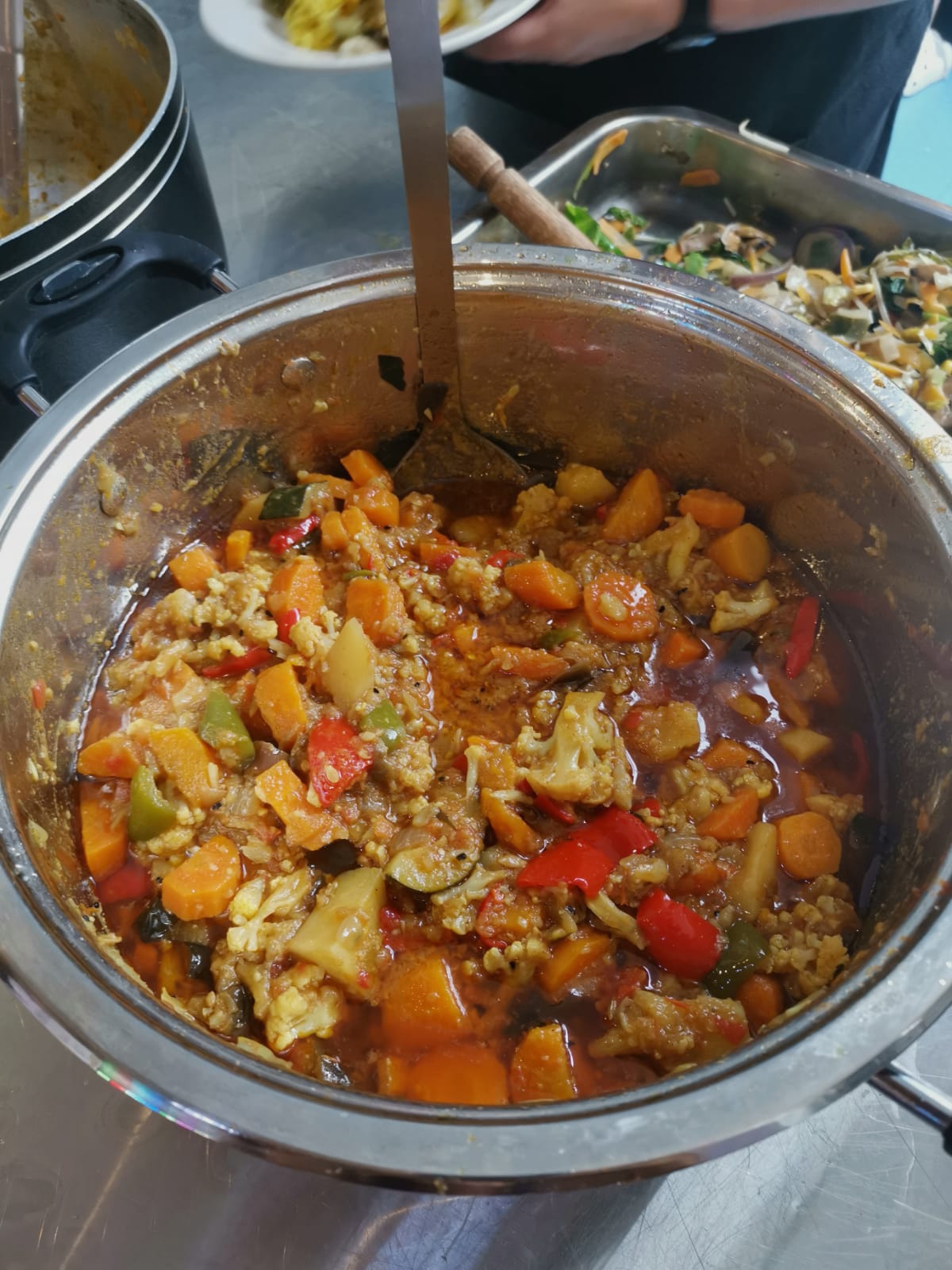 We sat down to eat with them after serving. We chatted about the food. I refrained from telling people that I'd been for a wee after chopping chilli and was burning down below. Everyone loved the food (phew!). My golden rice was a standout dish, not that I'm competitive in any way.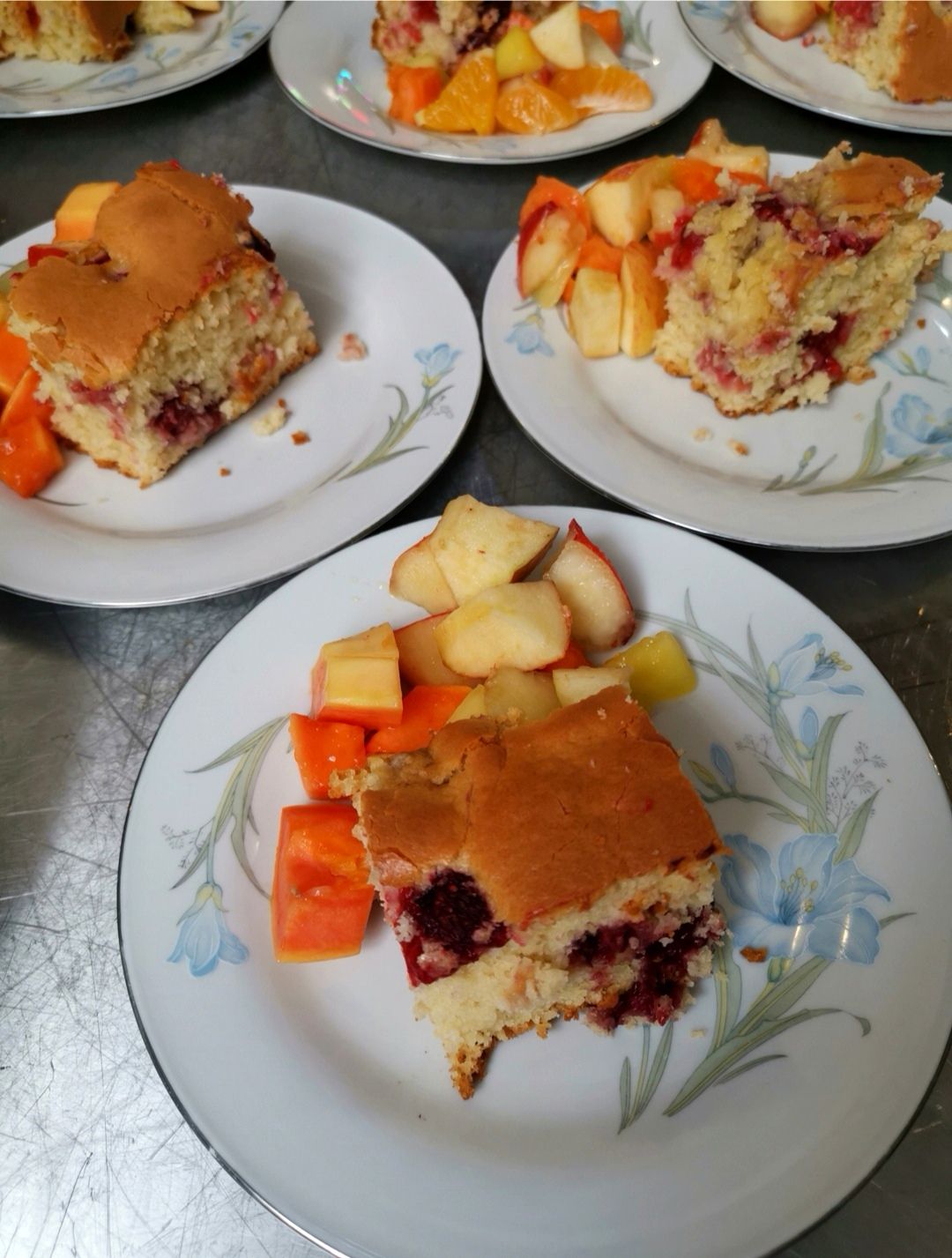 It's great to know there are places like this in our local communities that let people not just to get a free meal, but to sit down and connect with others. This feels ever more important in a city that's ranked as one of the loneliest in the world1.
I'm very much looking forward to my next visit to the Graveney Kitchen later in the year (note to self for next time — wash hands after chopping chilli).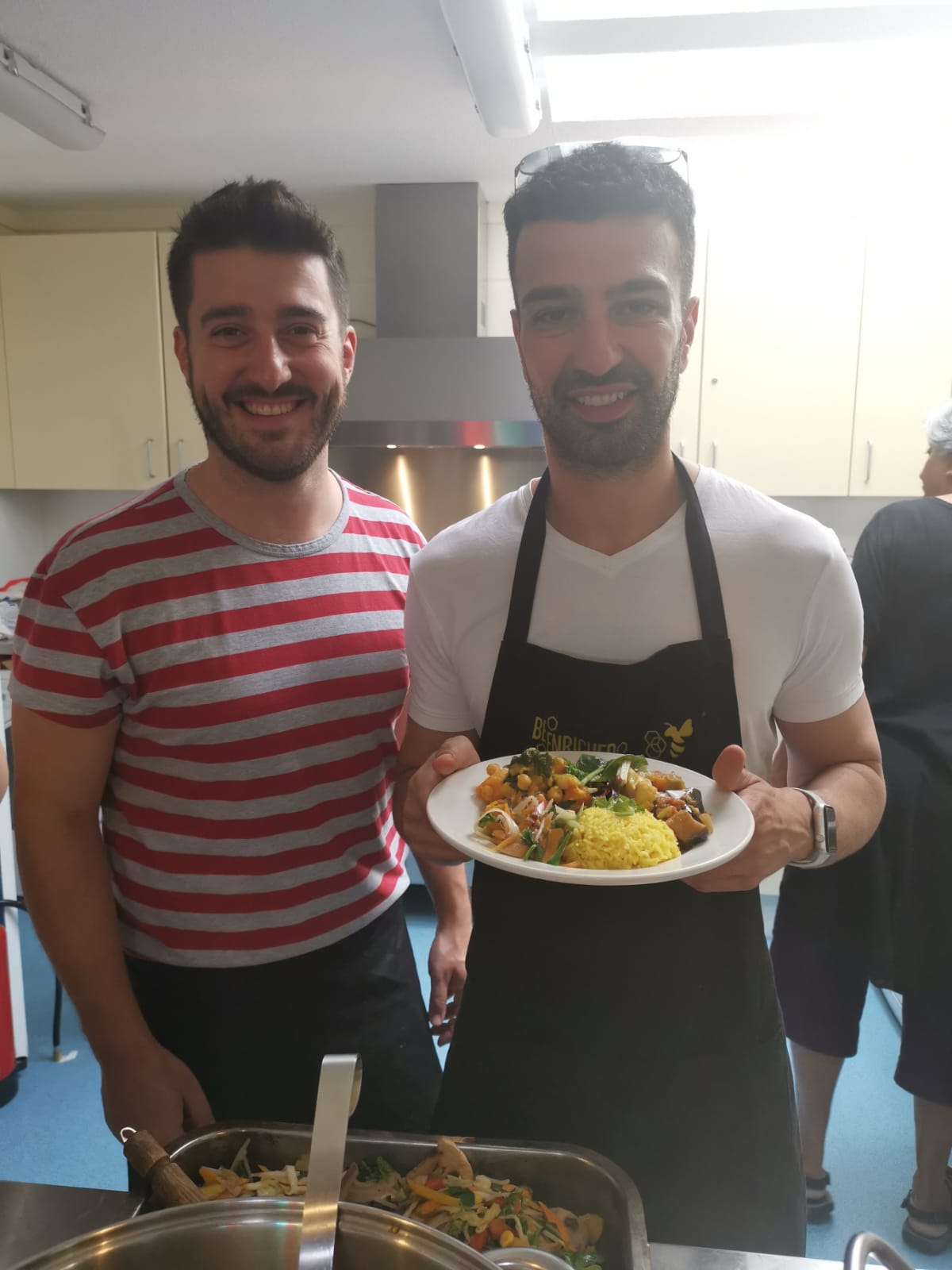 1https://www.timeout.com/london/blog/london-is-among-the-loneliest-cities-in-the-world-021617