Bumper Christmas Jumper Charity Fundraising Drive
By Joe Gardiner
Dec 22nd 2017
With the official Christmas Jumper Day falling on 15 December this year, the day after our office Christmas party, we thought that the turnout might be a bit low. So we pushed it back a week to today and, looking at this lineup, we made the right decision.
We smashed our target, raising £428.31 for Save The Children, which was then matched by the company to bring our grand total to more than £850. And Kara from Save The Children (front right on the sofa above) dropped in to say hello and thank everyone, explaining just how much difference our donations would make. What a great way to round off a year of fundraising that has seen TotallyMoney staff get involved in a wide range of activities.
Joe Gardiner (left) spread Christmas cheer to raise over £150 for the ME Association and St Christopher's playing concerts with The Crooks saxophone quartet.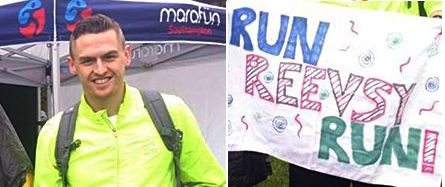 Ben Reeves ran two half marathons, both in times of 1hr 23mins or faster – yes, he's quick – and raised more than £1,200 for Diabetes UK.
Alastair Douglas cycled more than 1,250 miles, including two century rides (100+ miles), as part of a team that virtually circumnavigated the globe twice (read more about the challenge here) to raise money for Remembering Not to Forget and the London Cycling Campaign.
Better will come
Next year we're joining forces with Benefacto and every member of staff will get two volunteering days that they can use to help make a difference in the community. So we look forward to a great year of giving in 2018.