Burns Night: No fire, just whisky burning our throats
By Helen Anglin-Labiak
Feb 10th 2020
Eighteenth-century Scottish poet Robert Burns is lucky enough to have his birthday celebrated annually in Scotland. For those of us in the TotallyMoney office who aren't Scottish, we didn't know much about the celebrations.
But, those who are insisted we start our 2020 social event calendar with a Burns Night celebration, featuring whisky, Irn-Bru, a quiz, haggis, and of course, poetry by Robert Burns.
The night began with our Chief Product Officer revealing that she's an expert in a different kind of product: whisky. Enlightening us on the different types of whisky, we were then invited to try six different types. For some, their taste buds were inspired; for others, one burning shot was enough to switch to beer for the rest of the night.
After the whisky came the food — defying the logic of not drinking on an empty stomach — and what better food to have on Burns Night than haggis? For those brave enough to try, haggis-filled toasties were cooked onsite by Deeney's. For those less adventurous, bacon, chicken and 'vegetarian haggis' were available.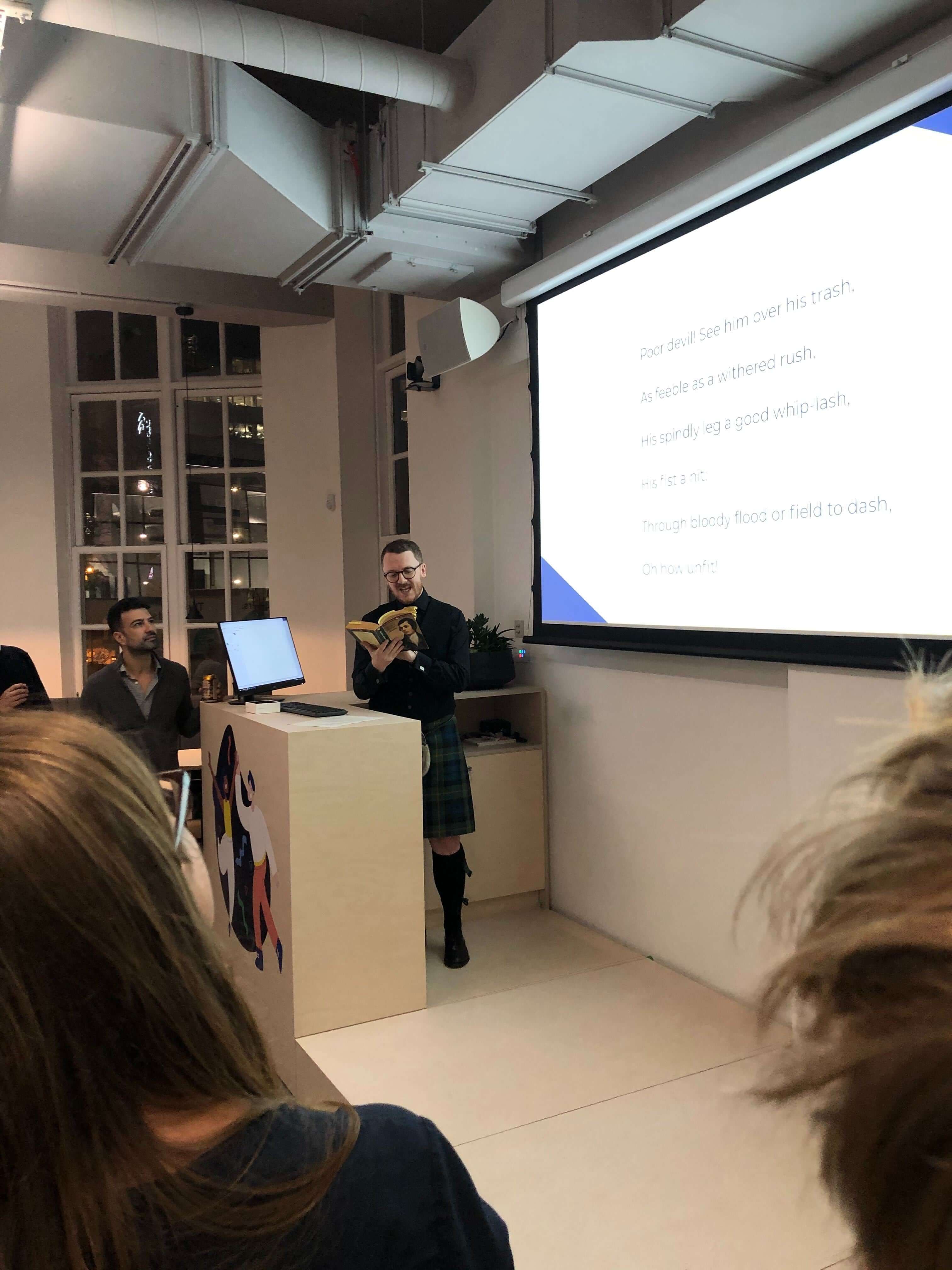 Neil, our Scottish host, donned the best attire one can hope for from a Scottish colleague: the full Highlands Dress. He organised the rest of the evening's events, including a Scottish accent competition, a Scottish quiz, reading the poetry of Robert Burns, and a raffle with an assortment of Scottish prizes. Haggis crisps, anyone?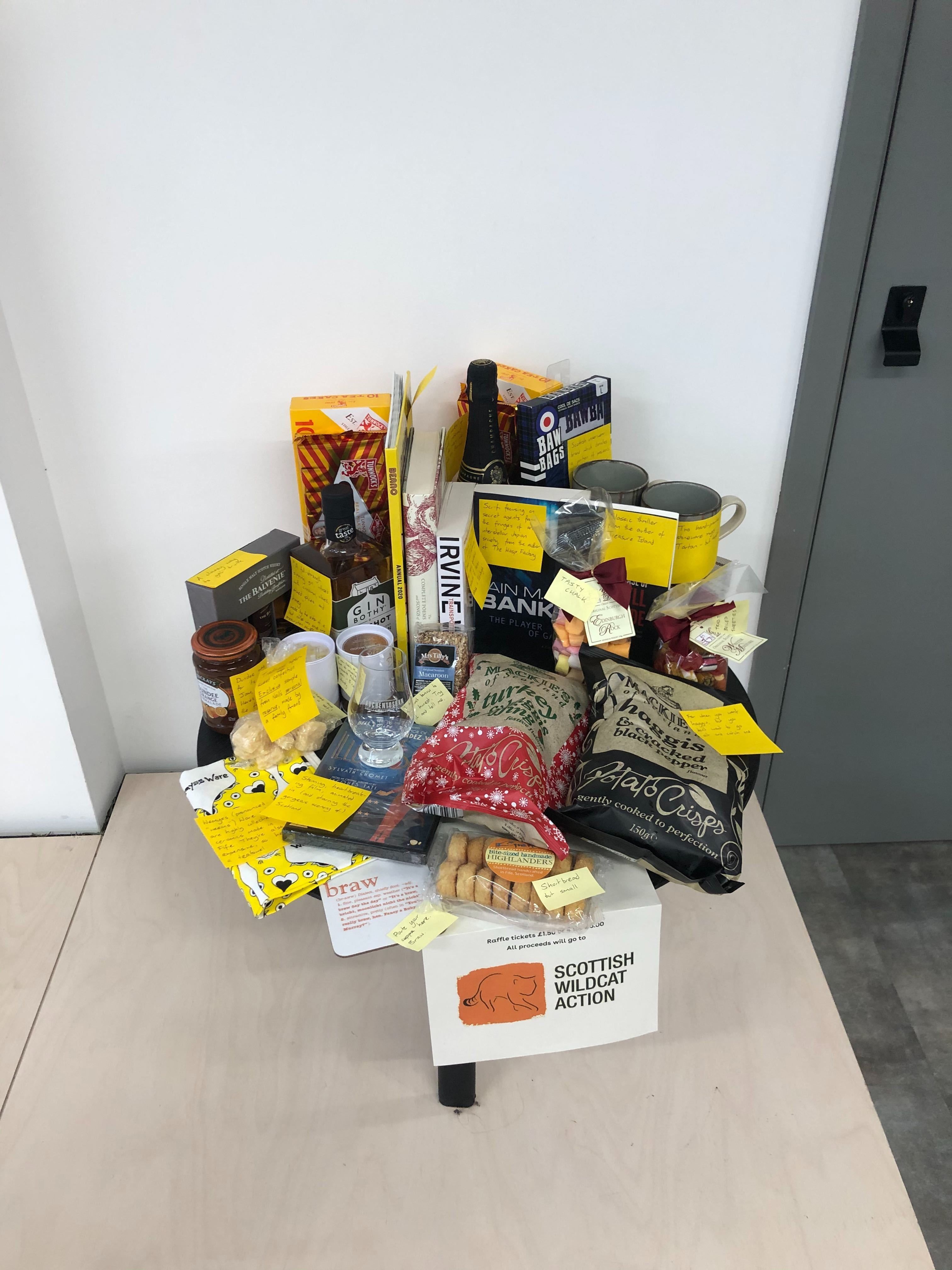 It's hard to pick a highlight of the evening, but one was knowing that if we're ever lost in Scotland, we can walk into a restaurant and not go hungry by saying "Twa hoat pehs an' an ingin' ane an' aw." After saying this, you should receive in return two hot pies and an onion one too. Aye, the night was a muckle success.